Anciens membres
Pierre Demeulenaere
800x600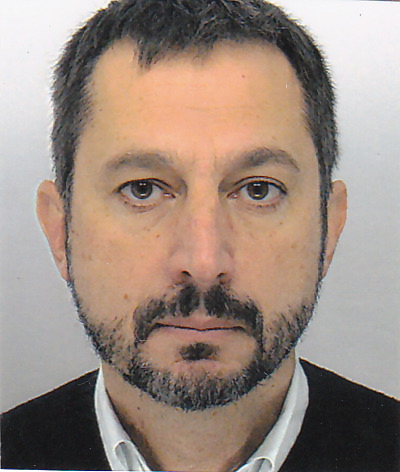 Pierre Demeulenaere is professor of sociology at the University Sorbonne. He has a PhD in sociology and an agrégation of philosophy. He is in charge of the university Sorbonne's research. His own research fields are the theory of action in the social sciences and its relation to social structures. He is mainly interested in the articulation of individual interests, collective interests and social norms, and the problems of the explanation and justification of these norms. He studies in particular the negative externalities issue and the way they are socially addressed. His most recent book is: Pierre Demeulenaere (editor) 2011, Analytical Sociology and Social Mechanisms, Cambridge University Press.
Claes Thegerström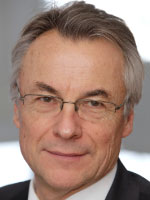 Since 2003, Claes Thegerström has been  CEO of SKB (Swedish Nuclear Fuel and Waste Management Company).
Claes Thegerström has devoted much of his career to the field of nuclear energy and engineering both nationally (Sweden) and internationally (OECD/NEA). An engineer at the Studsvik Nuclear Research Centre in Sweden (1974-1982) and then head of the SKB Radioactive Waste Systems department (1982-1986), he joined the OECD/NEA Radioactive Waste Protection and Management division (1986-1991).
In 1992, he became Director of SKB's deep disposal division, then Executive Vice Chairman of SKB, before becoming CEO.  SKB is the Swedish organisation dedicated to all aspects of  spent fuel and  radioactive waste management. It encompasses R&D and industrial installations (the  future Forksmark deep disposal centre  project, the Forksmark underground storage facility for short-lived technological waste (SFR), the Aspö underground hard rock laboratory, the Oskarshamn container laboratory and the Oskarshamn spent fuel storage centre (CLAB)).
Claes Thegerström is a member of the Linneus University Board (Sweden).
Claes Thegerström became a member of CNE1 in 1999. He joined CNE2 in 2007.
François Roure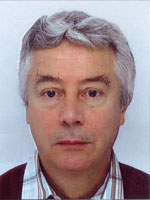 A Doctor of Structural Geology (1984, Paris VI), François Roure is a professor and member of the Scientific Board of the French Petroleum Institute. He is also Extraordinary Professor of the IFP at the VU Amsterdam University (2004-2014).
Having joined CNRS in 1980, François Roure joined IFP Energies Nouvelles in 1984 as a project manager, became "Emirates" project manager in 2002 and manager of the JIP Tell-Offshore project (North Algeria Petroleum Reassessment with Sonatrach, Repsol-YPF and CNPC) in 2005. Since 2000, François Roure has been Professor and Expert at the French Petroleum Institute.
François Roure is the author of more than one hundred publications and communications. His scientific coordination work at the IFP is extensive, supervising many theses there.
François Roure received the Charles Jacob prize from the Académie des Sciences (1996), the AAPG European Distinguished Lecturer award (1997) and the EAGE Wegener prize (2010).
François Roure joined CNE2 in 2010.
Jacques Percebois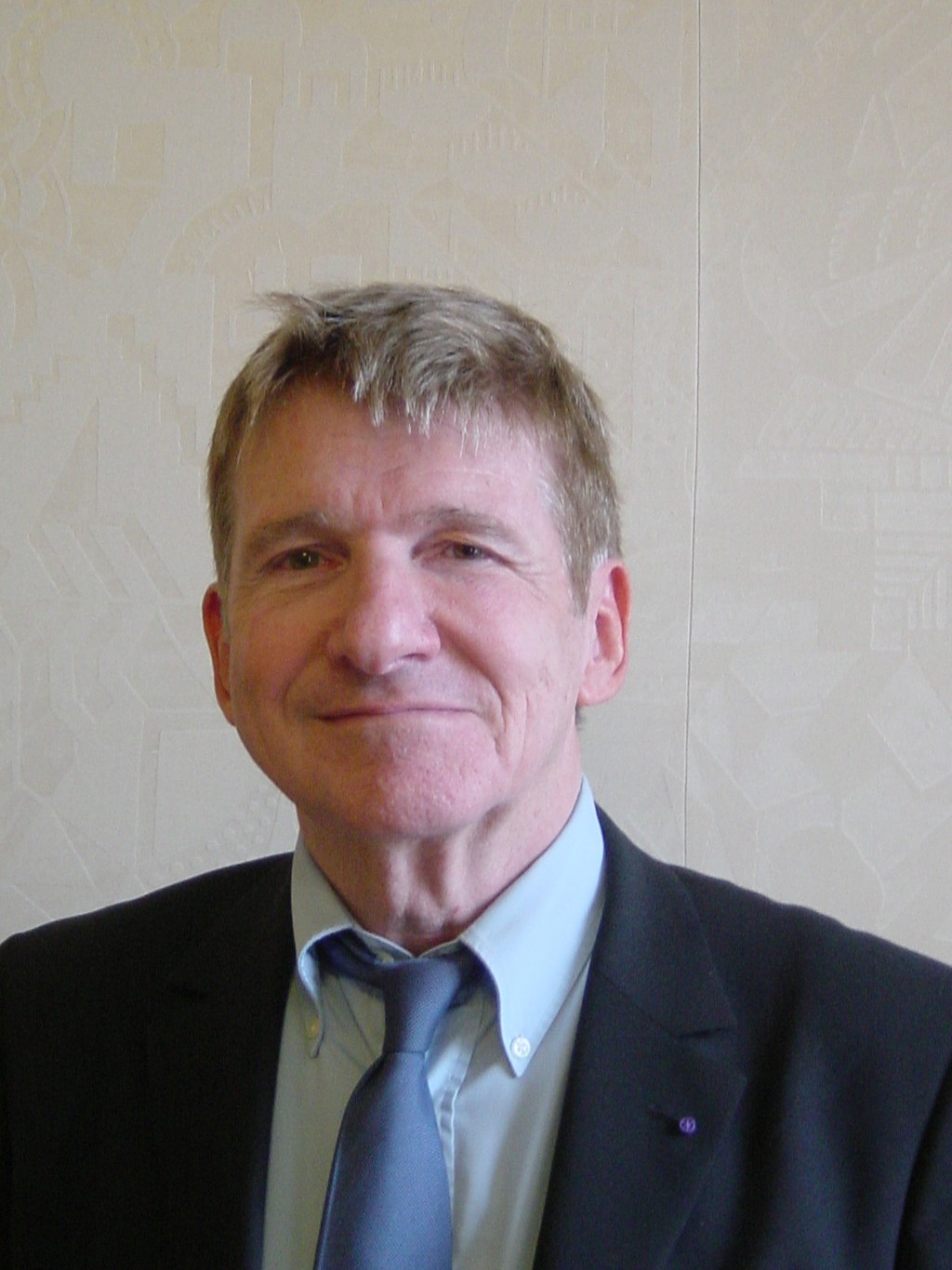 A Doctor in economic sciences, Jacques Percebois graduated from the Institut d'Études Politiques and is also a Docteur Agrégé of the Law and Economic Sciences Faculties. He began his career as a professor at Grenoble University where, most notably, he managed the Institut d'économie et de politique de l'énergie (CNRS). He is now a Professor at Montpellier University I where he teaches energy economics and public economics.
Honorary Dean of the Economics Faculty (1994-2004), he manages the Centre de Recherche en Économie et Droit de l'Énergie (CREDEN) and the "Économie et Droit de l'Énergie" Masters. He also teaches at the Ecole des Mines in Paris (OSE Master) and at the IFP.
Jacques Percebois has been invited to lecture several times at the Asian Institute of Technology in Bangkok and at the Bocconi University in Milan. He is the co-founder, with Professor Antoine Ayoub of the Laval University in Quebec, of the MONDER Network which brings together some fifteen research teams in Europe, America and Asia, specialised in energy and the environment.
He has performed several missions for the World Bank and various energy institutions. He was a member of the Gaz de France Scientific Council and various committees, in particular the " Charpin-Dessus-Pellat " Committee on the economic outlook of nuclear power in France and the " Champsaur " Committee on electricity market reform.
Jacques Percebois is the author of various works and many scientific articles that have been published in French and foreign journals. In 2007, he received the "2006 Outstanding Contributions to the Profession Award" awarded by the International Association of Energy Economists.
As a renowned expert in the economic aspects of energy (energy mix, opening up of the energy market, regulation of energy at European level), Jacques Percebois is regularly invited to take part in many round table discussions, think-tanks and public debates.
Jacques Percebois joined CNE2 in 2007.
Frank Deconinck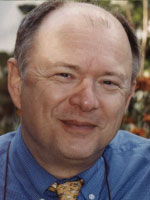 Frank Deconinck is a Doctor of Physical Sciences of the Vrije Universiteit Brussel (VUB). Professor Emeritus (VUB, Faculty of Medicine, 1981), he was also director of research in nuclear imaging, associate researcher at the University of California (1975-1986) and research collaborator at BNL (Brookhaven, 1981-1988).

Frank Deconinck was Belgian representative for quality assurance in nuclear medicine, an expert the the IAEA, an expert to the European Communities, founder of VUBIG (integration of disabled students), member of the Council of the Vrije Universiteit Brussel (1987) member of the Belgian national Fund for Scientific Research.

Vice-Chairman of Belgonucléaire since 1996, he is the Honorary President of the European Nuclear Society (ENS) and honorary President of the Nuclear Research Centre of Belgium (SCK • CEN, Mol).
Frank Deconinck has received many distinctions including the Hewlett Packard prize for Medical Informatics (1984) and the Art and Technical Prize of Honour for the blind (1988).
He invented a device to check the quality of gamma cameras (Dynamic Line Phantom Veenstra NV).

Frank Deconinck is the author and co-author of several hundred articles and six books.

Frank Deconinck joined CNE2 in 2007.
Yves Bréchet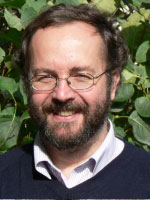 Yves Bréchet graduated from the  Ecole Polytechnique (1984) and holds a DEA (Advanced Diploma) in History of Science (EHESS, 1984) and a DEA in Solid-State Physics (UJF, Grenoble, 1985). He is a Doctor of  Materials Science (INP Grenoble, 1987) and holds the HDR (research leadership qualification) in Materials Science.
Lecturer (1988) and Professor (1992) at the INP Grenoble (1988) and Senior Professor since 2001, he is also a visiting professor at McMaster University, Canada (1995) and a junior member (1992-97), then a senior member (2005) of the Institut Universitaire de France, for the Chair of "Physical chemistry of Structural Materials". His teaching and training activities cover a wide range of material-related topics (structural materials, materials for microelectronics, nuclear industry materials, "materials science and policy decisions").
His research activities relate to modelling in materials science: microstructural developments and phase transformations, plasticity and breakage of metal alloys, irradiation damage, materials design and selection, hybrid and architectured materials, biological structural materials and biomimetism.
The author of more than 500 articles and co-author of two books ("Métallurgie" and "Choix des matériaux et des procédés de mise en œuvre"), Yves Brechet has also received more than ten prizes including the Prix Pechiney of the Académie des Sciences (1990), the Gledden Fellowship, UWA Australia (1993) and the CNRS Silver Medal (2009). He is a member of the European Academy of Sciences (2009) and the Lee Hsun Research Award (the Chinese Academy of Sciences) (2010).
Since November 2010, Yves Bréchet is member of the Académie des Sciences.
Yves Bréchet joined CNE2 in 2010.
Jean Baechler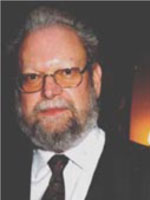 Docteur Agrégé  of history and geography and Doctor in Letters, Jean Baechler has devoted his life to teaching and research.

A Professor of history and geography at Le Mans college (1962-1966), then head of sociology courses at the Sorbonne (1966-1969), responsible for sociology conferences at the EHESS (1968-1986), seminar leader of the Sociology DEA of Paris IV, Paris V and Paris X (since 1975), and finally Professor of  historical sociology at Paris IV-Sorbonne from 1988 to 2006.

At the same time, he was an associate (1966), then coordinator (1969), then Director of Research (1977-1988) in the sociology section of the CNRS.
Jean Baechler has also been a member of the  European Centre for Historical Sociology directed by Raymond Aron (1969-1984) and since 1984 has belonged to the  Sociological Analysis Methods Study Group (GEMAS) founded by Raymond Boudon.

The author of hundreds of publications and twenty or so books, Jean Baechler is a  member of the Académie des Sciences Morales et Politiques.

Jean Baechler joined CNE2 in 2010.
Hubert Doubre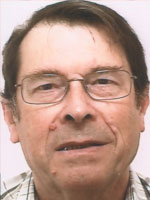 A Doctor of Experimental Nuclear Physics (1978) and Docteur Agrégé of Physical Sciences (1965), Hubert Doubre has devoted most of his time to higher education and research.
Associate researcher at the University of Washington (Seattle, 1978-1979), he was resident physician at Ganil (heavy ion accelerator, Caen) until 1990, then Deputy Director until 1993. From 1993 to 2001, he was Director of the CSNSM (IN2P3 nuclear spectrometry and mass spectrometry centre) in Orsay.
At the same time, he was Director of the Interdisciplinary Programme of the CNRS on the downstream part of the electronuclear cycle (Pacen) (1997-2006).
Professor at the Paris Sud University (Orsay) in 1994, Hubert Doubre became Senior Professor in 1997, then Professor Emeritus in 2006.
The author of many publications, he was a member of the National Universities Council (1996-2003) and Chairman of the 29th section (2000-2003), the IN2P3 Scientific Council (1996-2001), the INSU Scientific Council and the Specialist Earth Sciences Committee (1996-1999), the IN2P3 Management Board (1997-2006) and the CNRS Ethics Committee (2008).
Hubert Doubre joined CNE2 in 2007, he died on July 2nd 2014
Maurice Laurent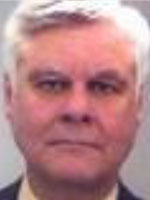 Maurice Laurent graduated from the IEP in Paris and held posts as services administrator of the National Assembly, Director of the National Assembly's research and evaluation department and  Manager of the Parliamentary Office for the Evaluation of Scientific and Technological Choices (OPECST).
Maurice Laurent was a member of the cabinet of the Minister for Industry (1981) and of the cabinet of the Chairman of the National Assembly (1981-1984).
He published Parliamentary Technology Assessment in Europe.
In 2007, he joined the CNE2 Board on which he holds the position of Secretary General.
Pierre Bérest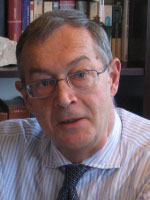 Pierre Bérest is a general mining engineer, graduated from the École Polytechnique (1973) and the École des Mines in Paris (1976), and Doctor-Engineer of the École des Mines in Paris. He is Director of Research at the  Laboratoire de Mécanique des Solides (LMS) at the École Polytechnique.
Pierre Bérest chairs the  Permanent "Waste" Group of the French Nuclear Safety Authority (ASN). He is a member of the consultation committee for the safety of underground storage at the French Ministry for Industry and Chairman of the Solution Mining Research Institute.
Pierre Bérest has written 150 publications, including two books, in the fields of  classical field theory (Plasticity, viscoplasticity, stability, calculation of variations, rock mechanics, hydrogeology, rock thermals) applied in particular to underground structures (mines, tunnels, hydrocarbon storage, burial of radioactive waste).
He received the Gaz de France prize awarded by the Académie des Sciences. He is a consultant for underground hydrocarbon storage and salt mine operation projects, particularly in Brazil, Canada, the United Kingdom and the USA.
Pierre Bérest became a member of CNE1 in 2003. He joined CNE2 in 2007.