Stanislas Pommeret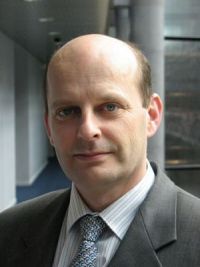 Stanislas Pommeret has been the scientific advisor to CNE2 since December 2012.
Reporting directly to the Chairman, he coordinates and monitors the Board's work.
After a Master of Engineering at "Ecole Nationale Supérieure de Techniques Avancées" (Nuclear Energy, 1987) and a doctor thesis (1991) in Chemical Physics at "Université Paris-Sud 11", he was a researcher of the CEA's Physical Sciences Division (DSM) at Saclay. He was an adviser of the CEA's Strategy & Program Division in charge of the fundamental sciences.
Since 2011, he is president of the Chemical Physics Division, entity of the French Physical Society and the French Chemical Society.
Since November 2012, he is Vice-President of the French Chemical Society.